Welcome to Zoe's Zebras!
We have raised
$650.00
of our
$1,000.00
goal.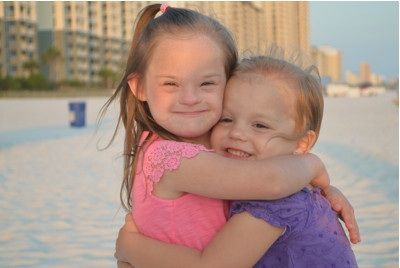 Zoe is now 5 years old and started Kindergarten this year! Although this was a big adjustment initially, she is starting to get the hang of all the new routines and loves her new teachers and Bun-Bun and Tickles (class pet bunnies)! Zoe learned how to fully swim this summer and can swim from one end of the pool to the other and back. Zoe has learned how to write all of her letters and so far we have learned 20 sight words (although we have to learn 125 throughout this school year!!). Zoe still loves playing with her little sister Emma Kate, reading books, and watching Disney movies! They both think they are princesses (they will be Princess Sofia and Snow White for Halloween) and we tend to agree with them!
We are looking forward to seeing everyone at the Buddy Walk! If you are coming to the Walk on October 4th, please go to Buddy Walk  Registration and join our team as you register.  If you cannot come to the Walk but want to donate to our team, please donate here!  Thank you!
Stephen, Emily, Zoe, and Emma Kate Brinkman