Welcome to Team Bryant!
We have raised
$430.00
of our
$1,000.00
goal.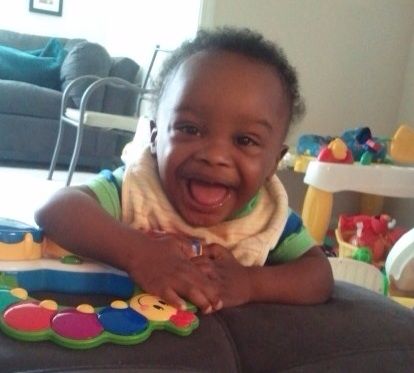 Support the Chattahoochee Valley Down Syndrome Association by donating to my Buddy Walk team!
If you are coming to the Walk on October 4th, please go to Buddy Walk Registration and join our team as you register.  If you cannot come to the Walk but want to donate to our team, please donate here!  Thank you!
Josiah is 18 months old and is so excited to attend his first Buddy Walk. He is growing and learning so much! He loves story time and can sign "book." He also loves exploring, singing and playing with musical toys. Over the summer, Josiah learned to crawl and is already cruising. We know that he will be walking soon. Josiah is a happy, sweet and beautiful boy. He loves receiving hugs and kisses and gives them freely. We are very grateful that God blessed us with such a wonderful gift.
We are all looking forward to the Buddy Walk and hope that you can contribute or join us on October 4th.