Welcome to Luke~Skywalkers!
We have raised
$1,056.00
of our
$1,000.00
goal.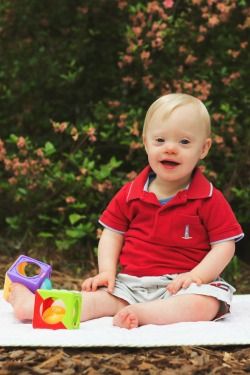 Support the Chattahoochee Valley Down Syndrome Association by donating to my Buddy Walk team!
If you are coming to the Walk on October 4th, please go to Buddy Walk Registration and join our team as you register.  If you cannot come to the Walk but want to donate to our team, please donate here!  Thank you!
A year ago was our first Buddy Walk. We were just learning about what it meant to have a child with Down Syndrome. Luke is almost 2 years old now and this is what we know. We know Luke loves to laugh. Luke has the best sense of humor & an infectious laugh. He will make himself laugh. We know Luke loves to play with cars. He will push cars all around the house & make "vrooom vrooom" sounds. We know Luke loves he sister Sophia, his Mommy & Daddy, and everyone he meets. Luke loves to give hugs & open mouth kisses. We know Luke is "more alike than different."

Thank you for your contribution to help spread awareness & better the lives of people with Down Syndrome! They sure make our lives better.